Created: 02-05-2004
Last update: 02-05-2004
Arkel
Like the station at Geldermalsen, the station at Arkel - first stop after or before Leerdam, depending on where you come from - is small, a bit isolated, surrounded with lavish amounts of greenery and close to houses whose gardens contain the same. Unlike the station at Geldermalsen, this one is usually deserted and a haven of peace. It makes for an extremely pleasant wait, either basking in the sun at the station or taking a short walk around. The houses near the station are built on a kind of bank, their back gardens situated on a sharp drop, which assures privacy better than the highest fence, and looks refreshingly un-Dutch in this country where the landscape is generally flat in all senses of the word.
The small, inconspicuous single-track railway station. One of the billboards shows the same poster as the one at Houten, but against all this green, it looks much sunnier.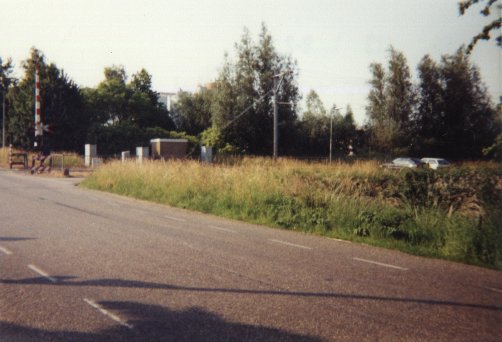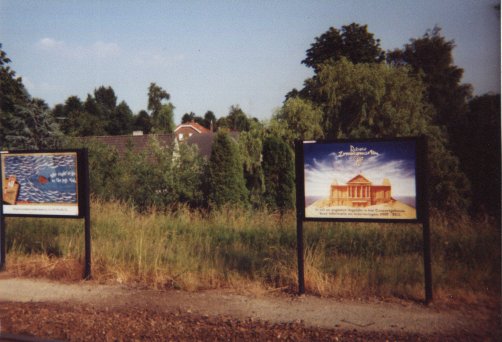 Yes, Arkel has buses too! In that respect, though small and unimportant, it is better served by public transport than, say, Overschild.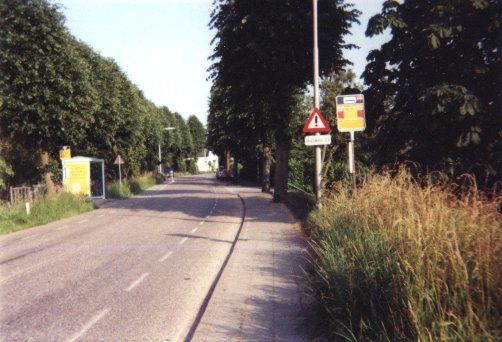 Some houses, appearing as mere facades on a roadside that clearly dips straight down, and others on more level ground, though still on a slope.